 Revere Electric Supply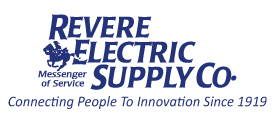 Do you have B2B collections experience? We are looking for a customer service-oriented individual that is kind yet assertive to fill an immediate opening for an experienced Credit Analyst at one of our locations in either Buffalo Grove, Hartland, or Racine.
We are Revere Electric Supply a fourth generation, family owned electrical and automation distributor that has been serving the Chicagoland and Southern Wisconsin marketplaces industrial and construction since 1919.
In this role, you will review credit applications and monitor customer accounts, research and maintain credit information and assess ongoing credit risks. You will routinely assess payment trends and work to meet/maintain terms and conditions. You will also work closely with the sales staff to request assistance in the collection effort.
Experience in Business-to-Business Collections in the construction or industrial markets, preferred. Customer service is paramount in this position.
Other responsibilities include:
Analyzing and interpreting credit data
Determining credit capacity
Identifying potential credit risks
Solving problems relating to credit or financial issues
We require a professional level of credit and collections work. This job typically requires a bachelor's or associate degree specializing in business and/or accounting/finance with at least two years of credit and collection experience or equivalent. Must be extremely detail-oriented have excellent service, and strong interpersonal skills.
Other duties include:
Identify potential credit risks for Revere Electric Supply.
Solve problems relating to credit or financial issues and being incredibly detailed.
Determine customer credit capacity, managing the compilation of credit information, analyzing, and interpreting available information.
Determine actions to take in collection of past due accounts where normal collection procedures have failed.
Verifies accounts by reconciling transactions: investigating and resolving discrepancies.
Processing of credit applications, including follow-up with credit references.
Analyze outside credit organization reporting.
Must have an understanding of financial statements and cash application experience.
Timely collection of past due invoices, resolving customer disputes while developing strong customer relationships.
Resolves collections by examining customers payment plans, payment history, credit line: coordinating contact with collections department.