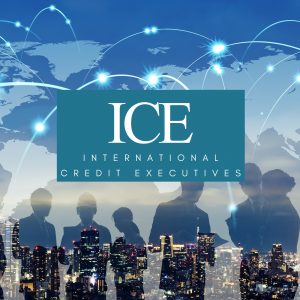 The International Credit Executives of Wisconsin (ICE)  helps members with key elements to be successful in the global marketplace:
Understanding the economic and political conditions in your markets
Meeting customer needs for credit terms and sales financing
Maximizing sales and profits by making sound business decisions
Networking with professionals engaged in international business.
ICE offers solutions & tools to realize sales & profits. Members "roll-up their sleeves" and engage with manufacturing and service industry experts to share expertise and experience. Learning and networking are key elements of the ICE Group. The ICE board of directors includes representatives from these member companies…
Crescendo Trade Risk
Johnsonville Sausage LLC
LR International
National Presto Industries
Newstead Credit & Political Risk, Inc
Phoenix Products LLC
Taylor Dynamometer
US Bank
US Department of Commerce
The Vollrath Co., LLC
WMEP Manufacturing Solutions
For information on the next ICE Group meeting or if you would like complete details about membership, call Wisconsin Credit Association today, (262) 289-1224 or email Wayne Crosby.
To view a copy of the ICE GROUP RULES & PROCEDURES, click HERE.
Every year the ICE Scholarship Committee chooses eligible students for its educational scholarship.
Click Here for Eligibility Guidelines.
Click Here for an application to apply for the ICE Group International Scholarship.
International Credit Reports
Some organizations discuss exporting and the "how to's" from the broadest of perspectives.  As a result, managers get excited about the markets waiting for them and their company's products…and rightfully.  However, the factors involved in long-term success go way beyond the broad explorations of the market potential.  ICE offers the details you need to ensure success in the international marketplace.
International Collections
The Business Credit Management Association's Wisconsin Commercial Recovery Services can handle recovery of your large or small commercial debt ANYWHERE IN THE WORLD. Call Wisconsin Credit Association with any questions, at (262) 827-2880.
Contact ICE


OFFICERS
BOARD OF DIRECTORS
1-Year Term Directors
2-Year Term Directors
Government Liaison
Emeritus
FOR MEMBERSHIP INFORMATION, PLEASE CONTACT THE WISCONSIN CREDIT ASSOCIATION OFFICE, INTERNATIONAL CREDIT EXECUTIVES GROUP ADMINISTRATOR:  Wayne Crosby (262) 289-1224